Carpentry/Building Trades, Course Description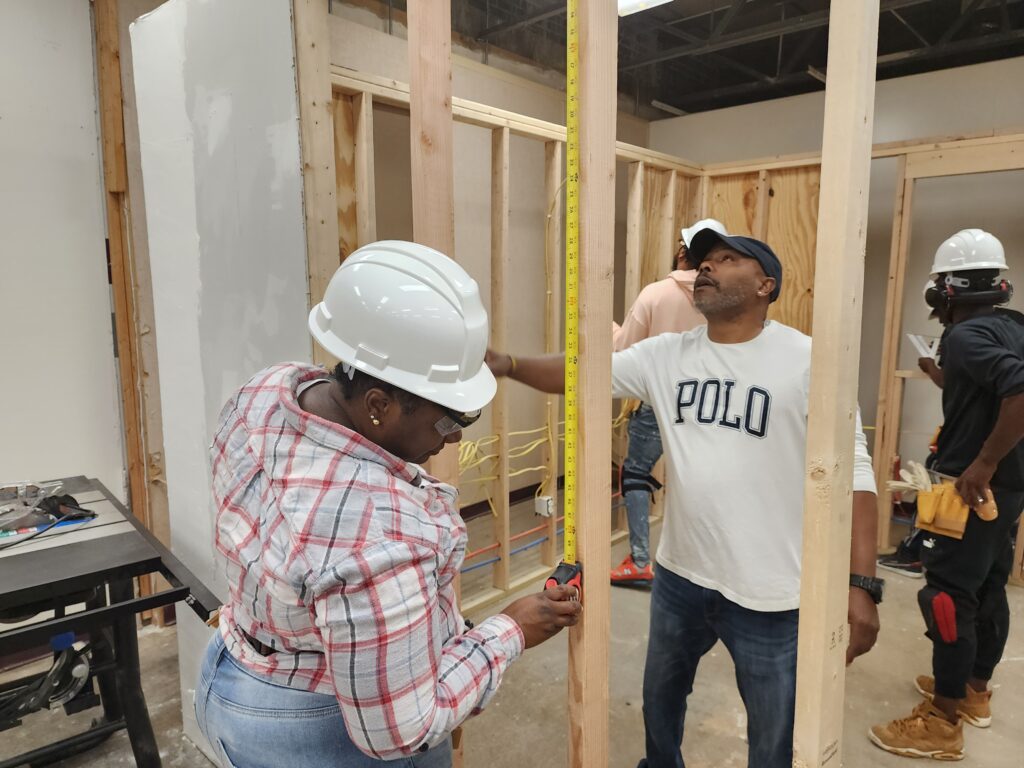 Goals and Objectives:

Goal #1 – To help under-resourced communities take steps towards self-sufficiency by reducing
the skills gap.
Objectives
Offer experiential based skills training in construction and building maintenance leading to industry recognized stack-able certifications

Implement Core Construction Craft training with certification by The National Center for Construction Education and Research (NCCER)

Integrate Core Construction Craft Training modules with soft skills training, case management and job placement
​
Goal #2 – To develop partnerships that promote long-term sustainable communities through collaboration.
Objectives
Align training opportunities with CDPS Rising Above Program to connect students with career pathways

Provide employers with a source of untapped talent and align placement with workforce partners

Expand opportunities to engage entry-level participants as certified training creates opening to back-fill with individuals beginning a career track to the trades
Goal #3 – To ensure students and participants as well as future generations are less dependent on public support in reaching life goals.
Objectives
Expand the labor force participation by building upon the general skills needed for residential upkeep to include Certified Construction Craft Training

Partner with NCCER to maintain updated standardized training leading to credentials in demand sectors

Expand the skilled workforce in Cuyahoga County through skills that are transferable to other occupations through entrepreneurial pursuits as well as employment at institutions such as hospital facilities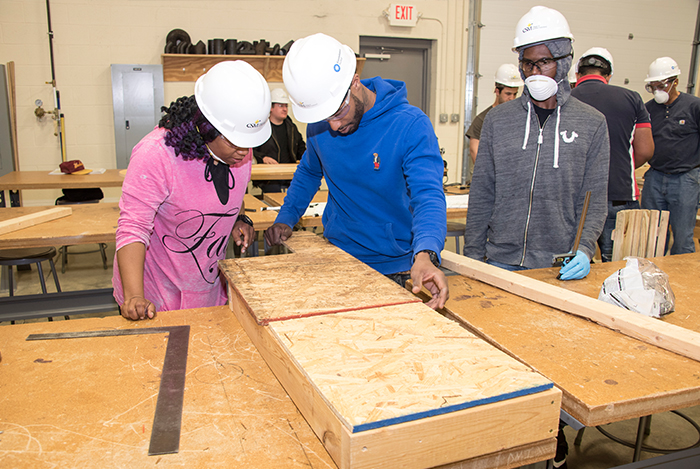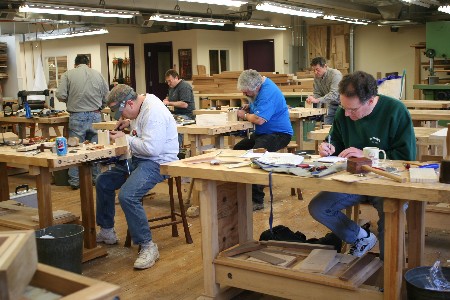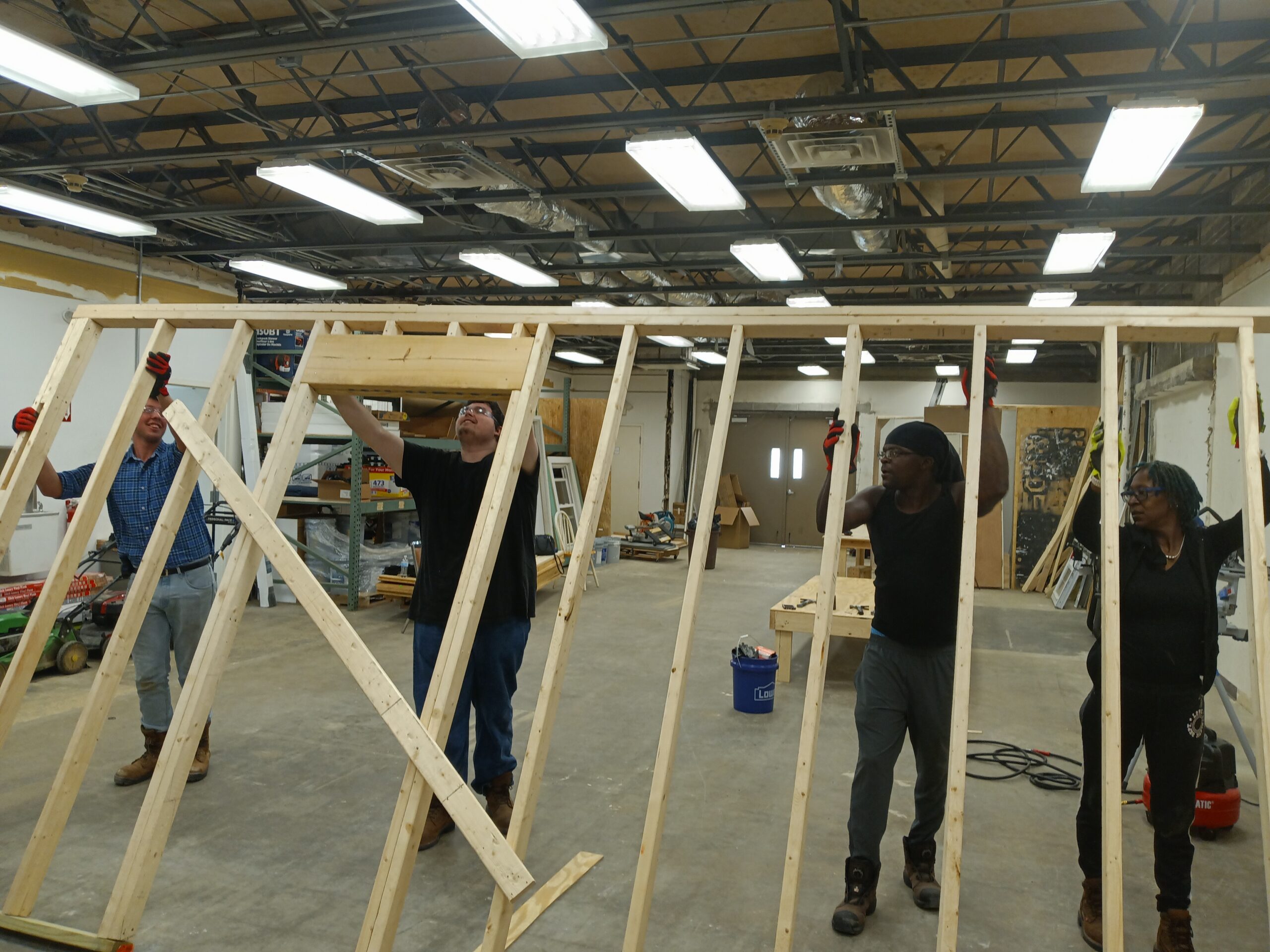 Description of Training Modules
Carpentry Building Trades Training (Construction Technology Courses)
– Modules (12 weeks of 24 hours per week) are designed to introduce students to the core group of skills in drywall framing, material selection and handling, drywall construction and finishing.
​
The purpose of our core programming is to combine certified trades instruction that will prepare successful students with the skills necessary for entry to mid-level jobs in the construction trades.

The employability training is contextual, providing a basis for understanding the importance of soft skills and how it effects to work of all team members at a work site.  CDPS's unique training combines these work-related skills with training in carpentry and building maintenance to help students stand out among other job applicants.
Graduates of this training will learn to carry out tasks with accuracy, efficiency and completeness.  Instructors explain the steps, demonstrate the tasks, and coach the students throughout the process.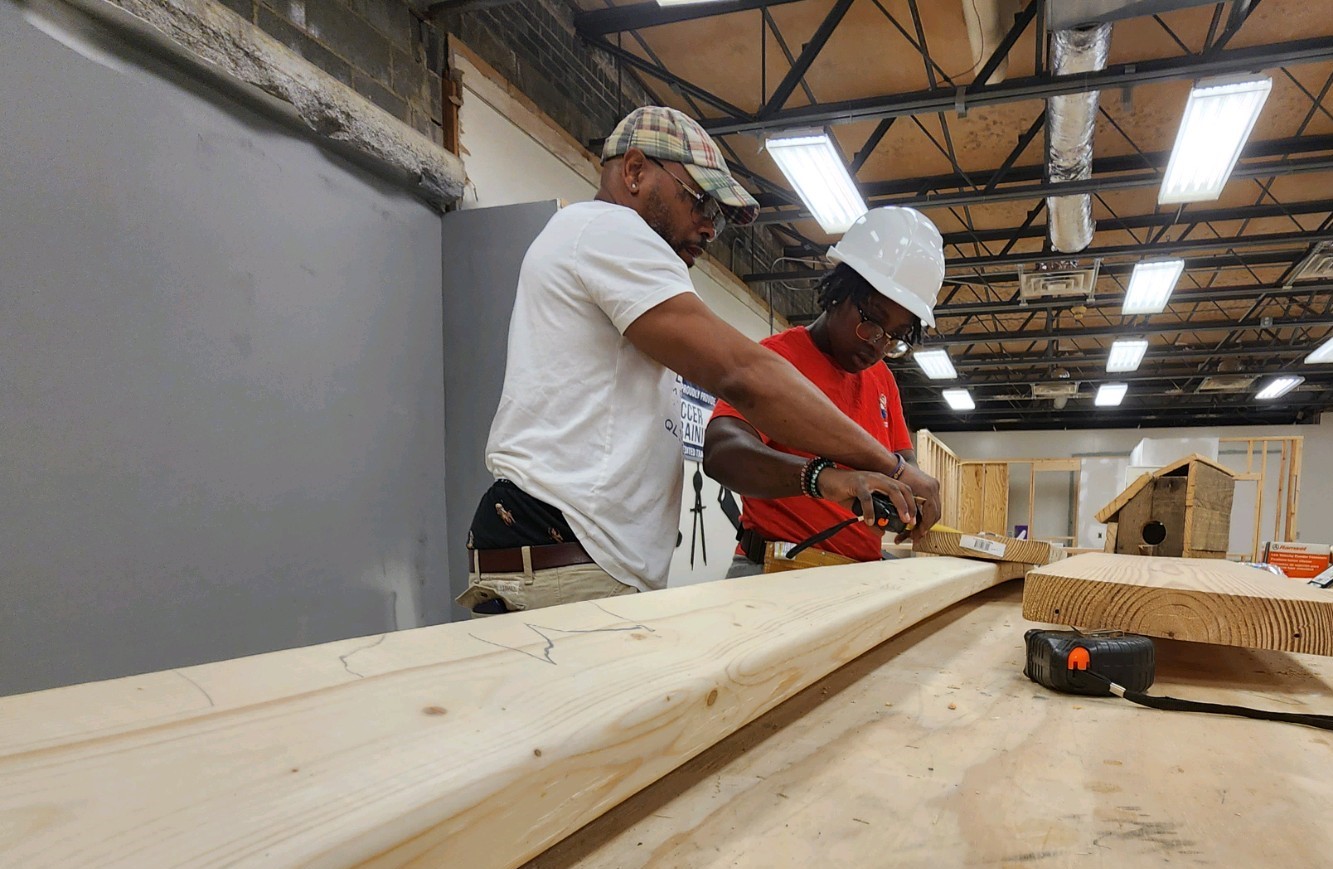 Akron Office

Carpentry & Building Trades Training
330-807-6831 or 330-687-6129
221 Beaver Street
Akron, Ohio 44304
Cleveland Office
330-687-6129
3631 Perkins Avenue, Suite 3C East Cleveland, Ohio 44114